It's paramount to consider low-voltage power requirements when designing and deploying a state of the art access control and surveillance system utilizing new or existing infrastructure. That's why our best-in-breed power and data transmission products are essential for reliable operation and seamless integration, ensuring you have the foundation in place for greater security.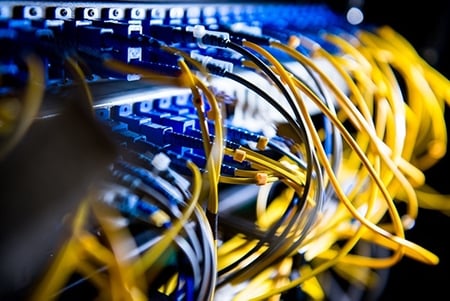 Upgrading Security with New Power and Data Transmission Solutions
Altronix Ethernet over Coax (EoC) media converters seamlessly facilitate the upgrade of analog to IP by repurposing coax cabling. These media converters deliver the additional benefit of providing both power and data over a single coax cable. Altronix's comprehensive line of EoC solutions eliminate the need to rip and replace existing cabling with tremendous flexibility and substantial savings.
Furthermore, new PoE midspans and endspans capable of delivering more power with advanced features add greater versatility and efficiencies when deploying new integrated networked surveillance and security systems. The latest outdoor cameras and infrared illuminators require in excess of 60W or more, and midspans and endspans that integrate with wireless nodes and fiber optic cabling enable greater distances with faster throughput. This allows the extension of physical IP security and surveillance devices far beyond coax and IP cabling, and the deployment of these solutions in areas where local power supplies don't exist, or can't easily be deployed.
In fact, IP cameras and many other physical security devices can be deployed at distances greater than one kilometer utilizing hybrid single-mode fiber optic cable with power and data from the head-end. New hardened PoE switches greatly extend the reach of perimeter security and increase overall situational awareness.
Remote Management
New advanced power supplies and data transmission solutions with embedded network management features are a natural progression to provide additional RMR for integrators, and customer savings for today's IP-based physical security systems. Whether upgrading an existing surveillance and/or access control from analog to IP, or installing a completely new system, the ability to remotely communicate, monitor, and control power and IP devices delivers significant operational and economic benefits. The data these systems generate is useful in many ways for both advanced security applications, and for general business intelligence and operations.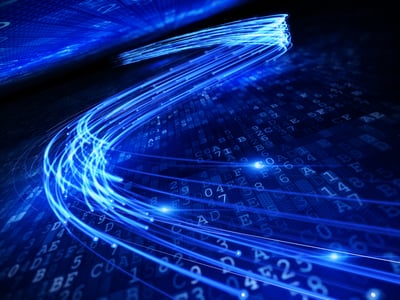 Another key benefit is that preventative maintenance and service calls can be handled more accurately, which in turn greatly improves security by reducing system downtime. In short, with network communication capabilities, new power and transmission solutions provide a more holistic approach to systems integration.
End-users' total cost of ownership is also reduced through more efficient service management. Tasks such as rebooting devices remotely, updating software, and scheduling maintenance are streamlined.
Advanced power and access integration solutions offer flexible board configurations and simplified wire management to deliver maximal cost-efficiency and scalability. With removable backplanes that accommodate access control products from the industry's leading manufacturers, these solutions also allow systems to be assembled and tested at the integrator's facility prior to installation, minimizing time and disruptions to operations at the user site.
Building Systems on a Better Foundation
A foundation of reliable power and data transmission products is critical to ensure the dependable operation of physical security systems. Adding network communications creates the potential to allow real-time monitoring and diagnostics of these core components, allowing integrators to provide these services as an additional service offering. Using the data provided by the networked products, integrators can quickly identify and mitigate potential and actual system issues prior to dispatching technicians – saving time, reducing expenses, increasing efficiency, and improving overall security.
Intelligent power and data transmission products will continue to be deployed in growing numbers as the foundation for advanced integrated security systems. With the ability to increase overall performance and reduce costs, it would be time well spent for resellers and end-users alike to familiarize themselves with these new solutions.