Today's power solutions are a far cry from conventional power products that have been the mainstay for years. With the addition of network communications now available in foundation power and data transmission products, systems designers and integrators can lower Total Cost of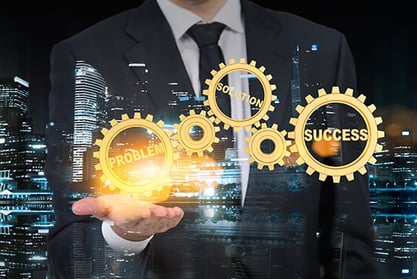 Ownership (TCO) while providing higher levels of integration that enable remote monitoring, diagnostics and control. Early intervention, preventative maintenance, and when necessary, service calls can be handled with a higher degree of accuracy improving overall security and operations. The tangible benefits of power and data transmission products with network communications provide an all encompassing networked system solution for the professional security industry at large.
Consider a scenario where there is a system issue involving a security device. When troubleshooting, the power source is often the first point to be checked, but is typically not the problem. Power solutions with embedded network communications can help to easily pinpoint the cause of the problem by monitoring all the connected devices. The information provided by advanced power solutions with network communications reduces system downtime, helps eliminate service calls, and provides faster response times.
In addition to improving overall reliability, these characteristics can also significantly reduce end-users' TCO through more efficient service management. Simple tasks such as rebooting devices remotely and scheduling battery maintenance can be easily accommodated with new smart power and transmission solutions.

Increased RMR
Consequently, advanced power and data transmission solutions with network communication capabilities create new business opportunities. Remote monitoring real-time power diagnostics from virtually anywhere over the network provides integrators with a new source of recurring monthly revenue (RMR). The data and alerts these solutions provide make it possible to quickly identify and mitigate potential and actual system issues prior to dispatching technicians, which saves time, reduces expenses, increases efficiency and improves overall security.
Power and data transmission devices with network communications and management capabilities are quickly becoming the new foundation for today's advanced integrated surveillance, access, and security systems. It's time well spent for resellers and end-users alike to familiarize themselves with these new solutions as they can increase overall performance, while actually reducing both short and long term expenses.